This year the Aye Write Glasgow Book Festival has given birth to Wee Write, a dedicated  Children's festival with a public and a schools programme.
I was speaking to school children on the Friday of World Book Day week  (7th march) and again on Monday 10th.
It was lovely to be back at the Mitchell Library which is a great venue.  
I had Hamish McHaggis with me and it was a lot of fun!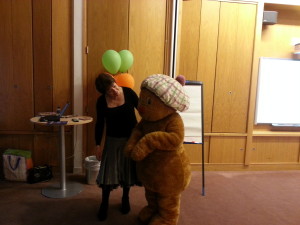 *****************************************************************************