15th November
2012 was the launch of Don't Judge Me.
There are more photos and information about the launch on my Bookwords blog Bookwords blog
At the launch were some teenage book groups from Edinburgh, East Lothian and Fife.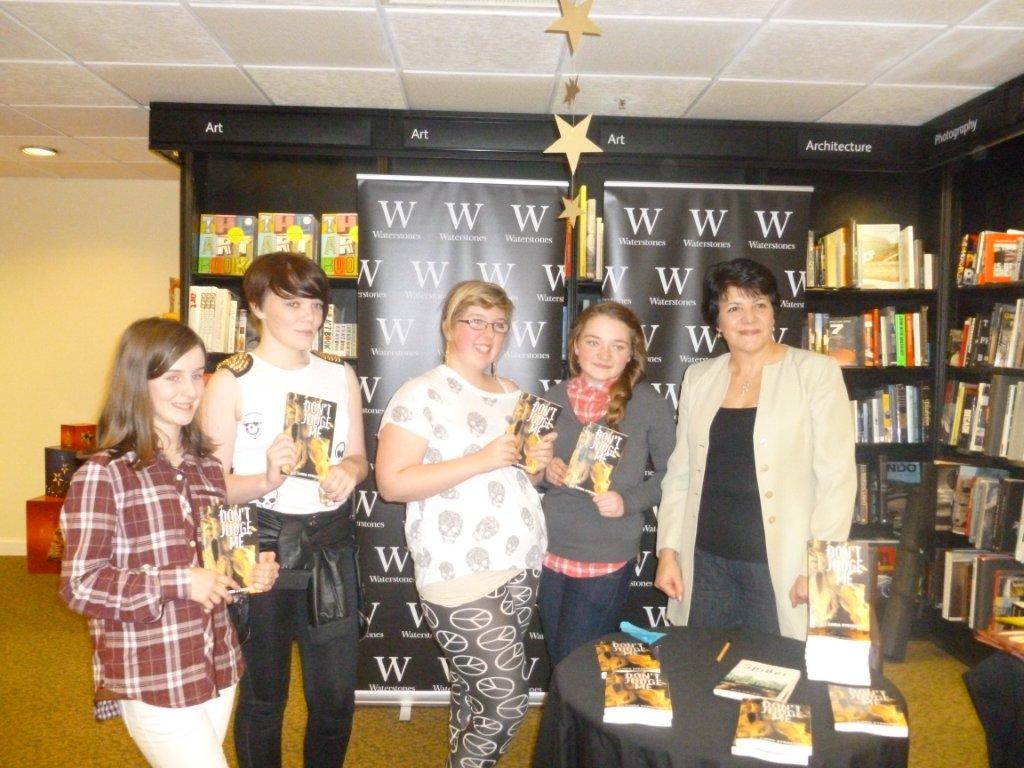 The Teen book group from Longniddry Library worked with me prior to  publication and it was great to see them all at the launch.
There was also cake, because I like to think that no celebration is quite complete without cake!