I've just come back from the lovely island of Islay where they hold a book festival every year. It is a very sociable event,  especially for the authors who are well looked after by the lovely ladies who organise the event. I was there to speak at the public events on Saturday and Sunday and to visit  two primary schools on Friday but the weather caused a bit of a hiccup but then being a travell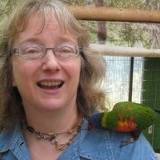 ing author this kind of thing is all part of the big adventure.  This adventure began when the flight couldn't land due to fog on Islay on Thursday night. Joan Lennon, another festival author  Joan Lennon  was with me and we found ourselves flying back to Glasgow, after a few circuits  of the sky above Islay, not that we knew where we were as outside the window there was nothing but fluffy white clouds.
Returning to Glasgow we discovered we had to stay the night but we were still hopeful that we could get to Islay in time for our school events at 10am the following morning.  But the fates were against us and the weather was still misbehaving.  So we were loaded onto a coach along with those from our previous flight, who had also stayed overnight, some of whom were rapidly becoming familiar faces!
The coach trip took us through amazing country and I might only have wished for a bit more blue sky to make it quite breathtaking.  The ferry awaited us at Kennacraig which is just south of Tarbert on the Kintyre Peninsula.
Once on board and  heading for Port Askaig on Islay  I caught up with some other Festival authors, Catherine Czerkawska and her husband, Cookery writer Sue Lawrence and Liz Lochhead.  We were soon settled and after a bit o
f a rest it was time for dinner
with all the authors attending the festival, prepared by the ladies of the organising committee who also joined us.  Vivian French, Chae Strathie and Keith Brumpton had arrived the day before, so we all had a great time.

Saturday morning was my event for parents and small children. I had taken along all my cuddly
toys so they all had great fun  retelling What Colour is Love? with me.  After an introduction to Hamish McHaggis I told the story of The Skye Surprise and everyone joined in wishing Jeannie's brother Happy Birthday.
It was a great audience and afterwards I went down to the hall for some book signing before going in to listen to Sue Lawrence talking about 'Eating in' and Other Culinary Experiences.

Afterwards it was time to join my fellow authors in sampling the lovely home-made soup and delicious cakes on offer.
I finished off the afternoon at Keith Brumpton's event Cartoons, Cows and Creativity which was a lot of fun.
It was great to meet the children, and their parents,  who came to the festival.
On  Sunday morning and  it was my event for Teens  which included an introduction to my new book Don't Judge Me which is coming out in October 2012.
The audience was attentive and there were some great questions.  There was at least one aspiring author there, and there may have been more, so I think I'd better keep on my toes!  I was also pleased that the adults who attended were all well behaved!
In Port Ellen Primary school, where the festival events were held, they had done some great work on the Hamish books, including writing their own stories of when Hamish came to Islay.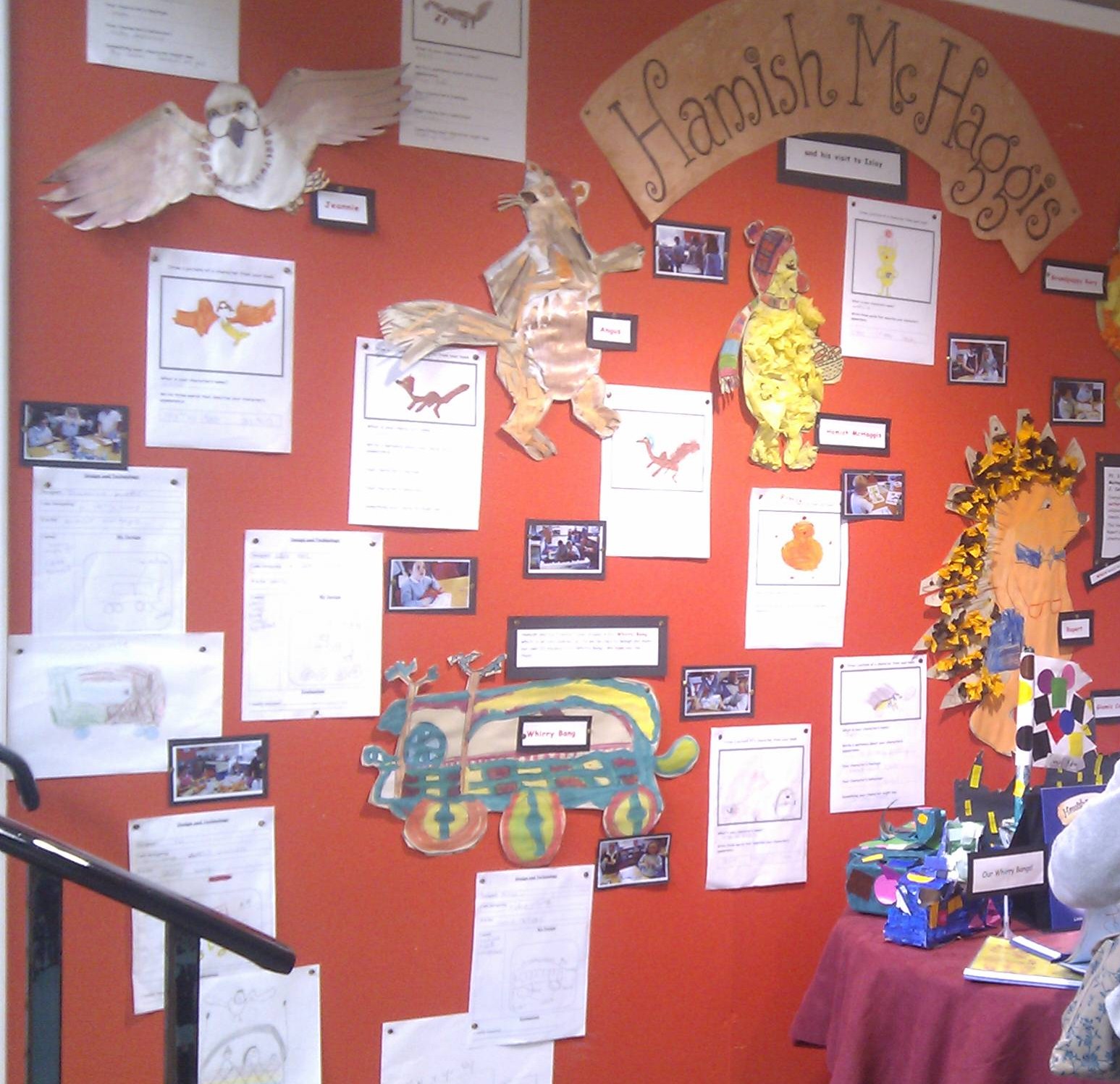 Thankfully despite missing our school events Joan and I we were able to stay an extra night and visit the schools on Monday.
After meeting the classes at Port Ellen I went to Bowmore Primary school and spoke to the children there.
I was speaking about Hamish McHaggis, but also some of my other books, The Giant and the Frippit, Gordon Gets Even and The Singing Beetle.  At Bowmore Primary some of the children had made their own singing beetles as you can see here.
There was one more thing to do before I left Islay.
There had been a competition held at the High School and after I had been to Bowmore Primary we stopped off at the Islay High School so that I could meet the winners of the competition and give them their prizes.
Eilidh and Kylie won signed copies of Spider and they will also be getting a signed first edition copy of Don't Judge me when it rolls off the press next month.
The trip home was quick and thankfully uneventful and once more I was sad to be leaving Islay and I do hope to have the chance to return again.
Many thanks particularly to Diana, Mavis, Linda, Violet and all the team  who make this lovely festival such a joy!